Krivokapić, Erdogan: The future of relations betwe

...
Krivokapić, Erdogan: The future of relations between Montenegro and Turkey is in richer economic cooperation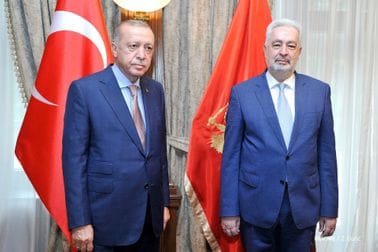 Prime Minister Zdravko Krivokapić hosted today in Villa Gorica the President of the Republic of Turkey Recep Tayyip Erdogan.
Prime Minister Krivokapić, emphasizing the importance of President Erdogan's first long-awaited visit to Montenegro, said that it was the best proof of the desire for further affirmation and deepening of bilateral relations.
A special connection between the two countries, which should be nurtured with special care, are the minorities in Montenegro and Montenegrin diaspora in Turkey. PM Krivokapić proudly pointed out that multiculturalism, multiconfessionalism and multiethnicity and the coexistence of all its citizens is Montenegro's greatest wealth and achievement.
The Government and me as its Prime Minister wish the most intensive and successful economic cooperation between the two countries. Given that the entire area of the Western Balkans is burdened by the past and history, the best response of this Government is to face today's economic and life issues, in order to create a brighter and more prosperous future, Krivokapić said.
Speaking about the deepening and intensification of economic cooperation between Montenegro and Turkey, Prime Minister Krivokapić presented to President Erdogan the unbalanced economic development of the north and south, and that there are conditions for urgent and direct economic investment in the north, which is practically impossible to do without investing in road infrastructure. In that sense, PM Krivokapić sees Turkey as a partner whose companies could find economic interest in joining strategic projects.
PM Krivokapić, assessing Turkey as a highly prosperous country, which has achieved exceptional results in the field of health care and medicine, thanked Turkey for everything it does for the citizens of Montenegro in the field of providing health services.
Turkish President Erdogan thanked for the warm welcome and congratulated Prime Minister Krivokapić on last year's election victory, expressing hope that friendly bilateral relations between the two countries would continue. Erdogan praised PM Krivokapic's efforts to preserve the endangered interfaith harmony in northern Montenegro, especially in Pljevlja, after the elections.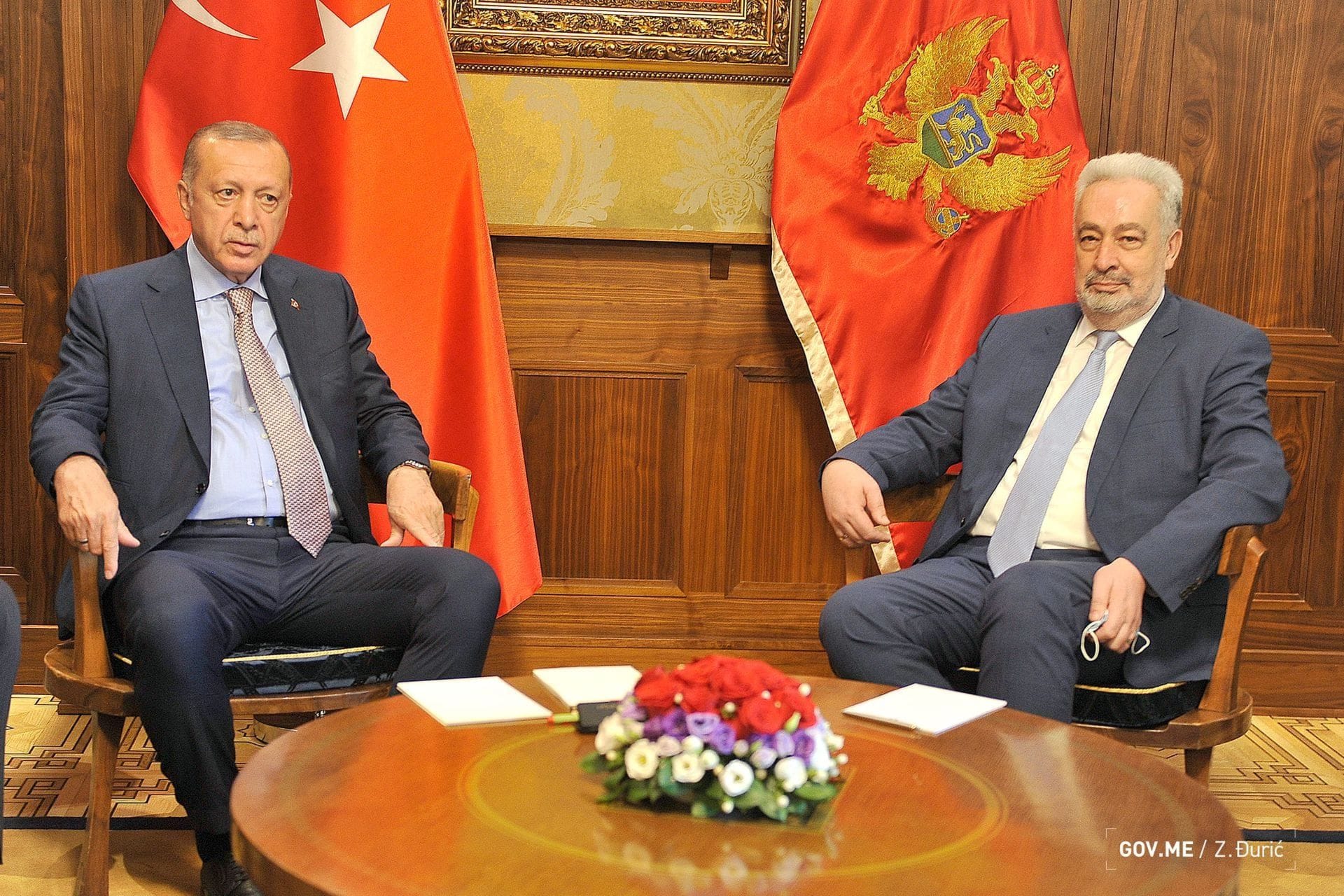 President Erdogan thanked Montenegro for the reliable partnership it shows as a member of the Alliance.
I hope that we will succeed in revitalising our relations in the coming period, especially in the economic field. An economic meeting will be held this year, which will, I hope, have an even greater impact on our relations. It is a great honor and pleasure for me that a large number of Turkish investors are showing interest in Montenegro, Erdogan said.
Speaking about intensifying the overall cooperation between the two countries, which includes exchanges in the field of culture, science and education, President Erdogan said that, for a start, it is necessary to strengthen the air connectivity between Montenegro and Turkey.
The two officials also discussed previous privatisation projects of large state-owned companies in which Turkish companies, Toscelik and Global Ports participated, and expressed hope that the most optimal solutions would be reached.
Minister of Foreign Aiffairs Đorđe Radulović, Minister of Economic Development Jakov Milatović and Minister of Finance and Social Welfare Milojko Spajić also attended the meeting.