PM Krivokapić and Minister Srzentić host Mikey Dic

...
PM Krivokapić and Minister Srzentić host Mikey Dickerson, an Obama administration official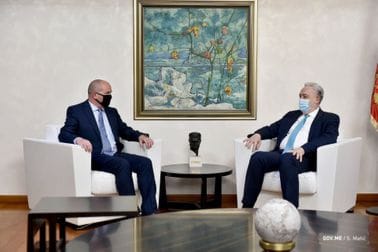 Prime Minister Zdravko Krivokapić and Minister of Public Administration, Digital Society and Media Tamara Srzentić hosted today Mikey Dickerson, an American expert on digital services, who, at the invitation of the Minister, accepted to pay a working and consulting visit to Montenegro.
This prestigious expert, who has extensive experience working with governments and bureaucracies around the world, is the founder of the United States Digital Service (USDS), within the US Government, and in agreement with the relevant Ministry, will help our experts face extraordinary challenges in the field of e-government, digital services, as well as with policies and processes that accompany the process of digitalisation and transformation of public administration.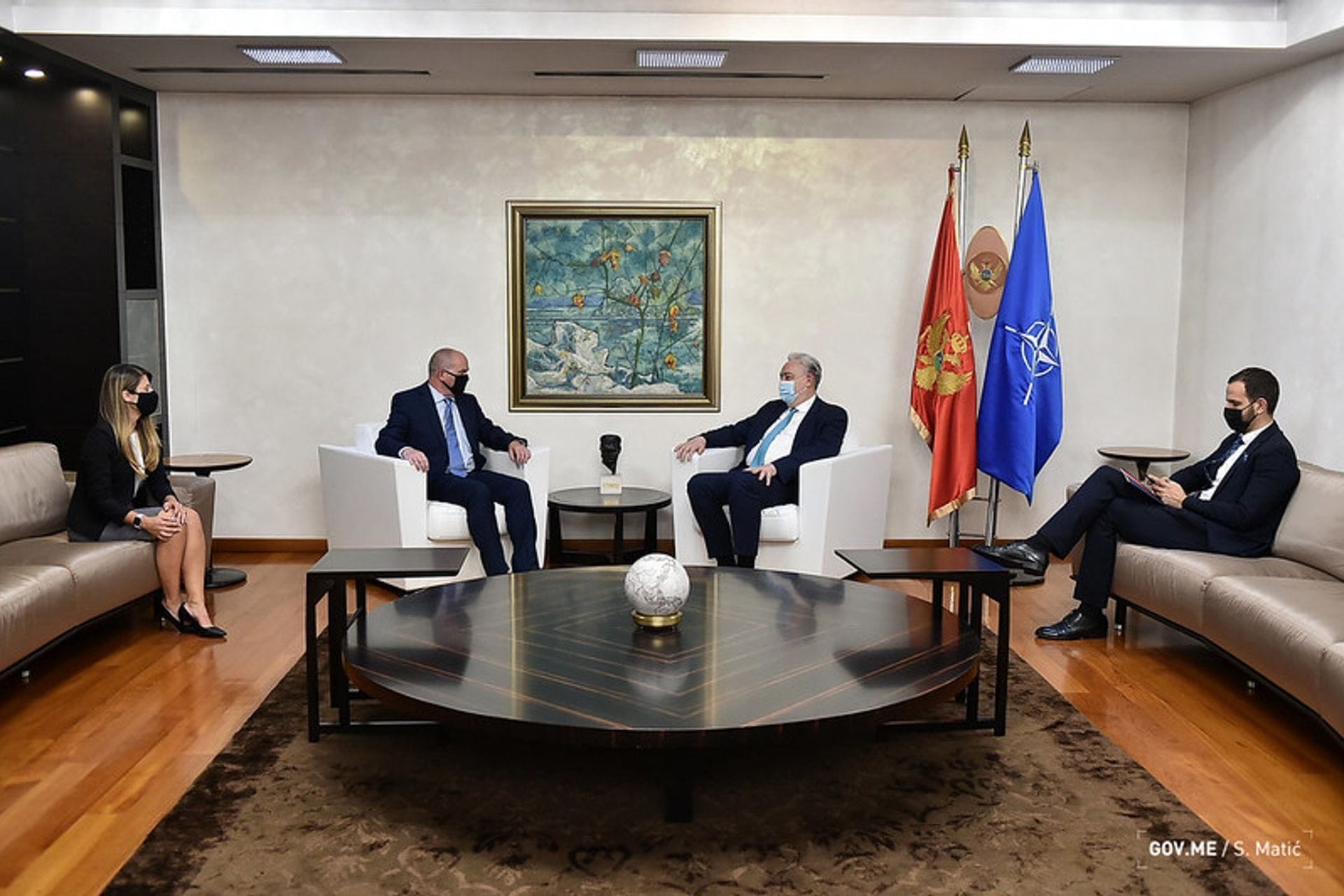 PM Krivokapić expressed gratitude that Dickerson showed solidarity with the citizens of Montenegro and with the Government, which set high goals, especially when it comes to the entire IT sector and the digitalisation of public administration.
Not only will you selflessly give Montenegro a part of rich, personal knowledge, experiences and skills in the coming weeks, but your arrival attracted a lot of attention from IT experts from all over the world who will, I hope, also show interest and readiness to help the digital development of our country and region. This Government has a vision that it wants to turn into reality, that Montenegro, in the foreseeable future, in addition to being a tourist destination, will become a significant digital destination and a country in which reliable investors from the IT sector will invest, said Krivokapić.
PM Krivokapić pointed out that public administration reform in Montenegro is a process that has already begun, but that it cannot be completed without a digital transformation that will make Montenegro different and enable all citizens to het the high-quality services quickly and efficiently.
Dickerson thanked Prime Minister Krivokapić for the warm welcome, emphasising that he sees Montenegro as a friendly country and that the Minister is most deserving of his engagement in this project.
The problems you face are similar to the problems of all systems and administrations that do not have enviable experience in the field of digital services. We are here to cooperate for the benefit of all citizens. My team and I will do everything in our power to help Montenegro, Dickerson said.
Minister Srzentić said that she was happy and extremely grateful to Dickerson for accepting her invitation and agreeing to stay in Montenegro in the coming weeks and work with our teams on a further digital development strategy.
We plan to establish the Office for Innovation and Digital Services, within our Ministry, in order to build internal capacities for digital transformation. Mikey is the first of many experts who will help implement the world's best practices in our public administration, said Minister of Public Administration, Digital Society and Media Tamara Srzentić.