PM Krivokapić visits HMS Richmond
PM Krivokapić visits HMS Richmond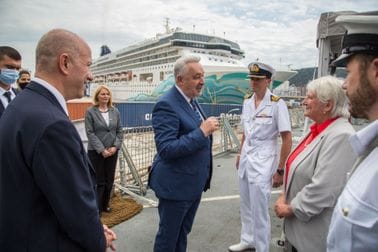 Prime Minister Zdravko Krivokapić visited today the frigate of the Royal Navy HMS Richmond, which sailed into the Port of Bar on Saturday morning.
Prime Minister Krivokapić attended a lunch organised by the British Embassy in Montenegro. The lunch was also attended by Minister of State at the Ministry of Defence of the United Kingdom, Baroness Goldie DL, the commanding officer of the ship, Captain Hugh Botterill, the British Ambassador Karen Maddocks, and Minister of Defence of Montenegro Olivera Injac.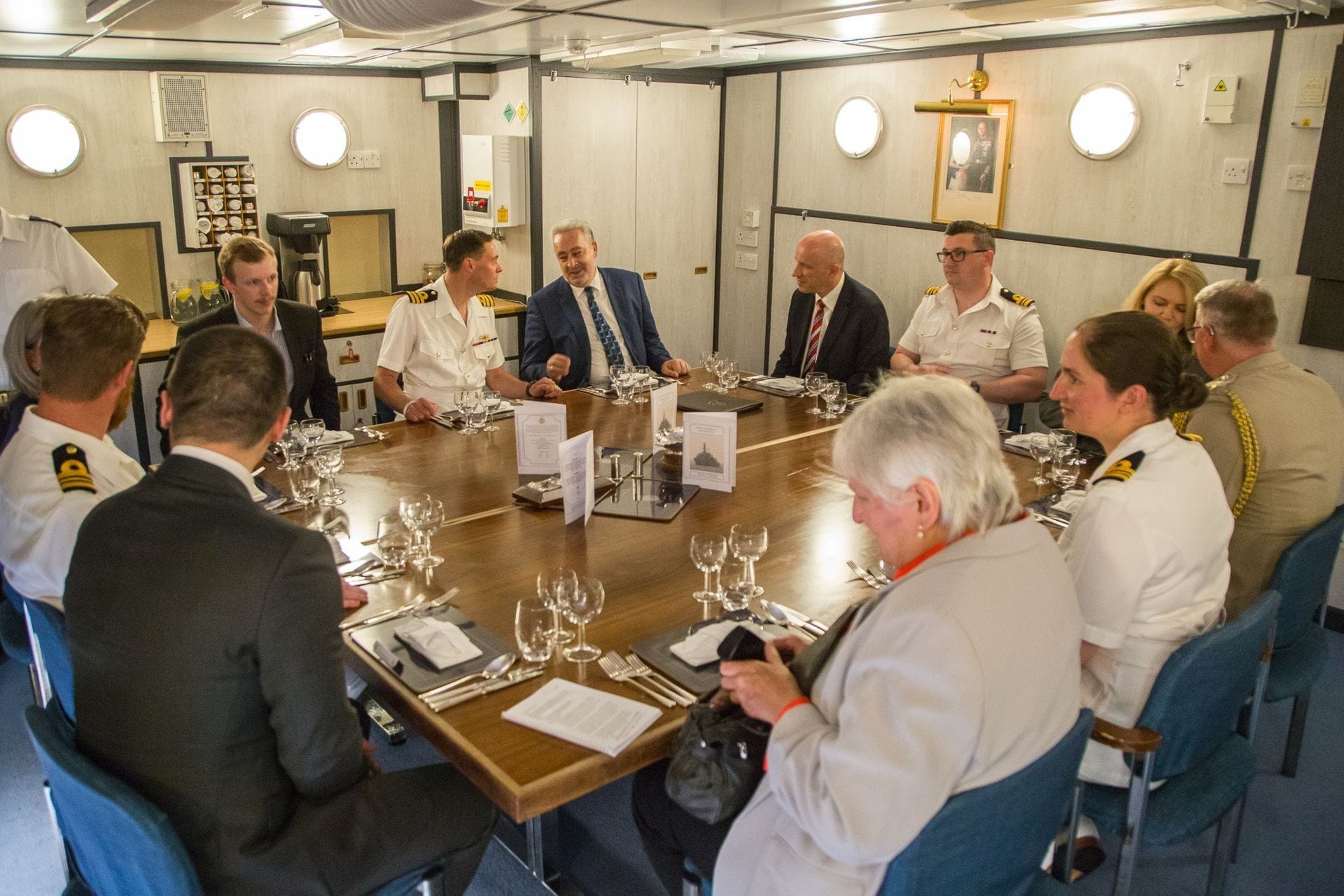 The aim of the visit of the Royal Navy frigate is to further strengthen cooperation between the two countries and the United Kingdom's commitment to Montenegro, as a NATO ally and longtime friend.
HMS Richmond will be visiting Montenegro until 9 June.
The Prime Minister will also attend tonight's reception organised on the occasion of the celebration of Her Majesty Queen Elizabeth II's birthday.