PM Krivokapić congratulates Jewish community on Yo

...
PM Krivokapić congratulates Jewish community on Yom Kippur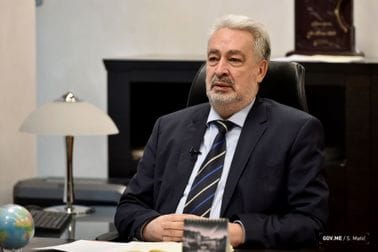 Prime Minister Zdravko Krivokapić congratulated the President of the Jewish Community in Montenegro Nina Ofner Bokan and members of the Jewish community on Yom Kippur.

"In challenging times for our society, caused by the global COVID-19 pandemic and political changes in Montenegro, we are facing an economic and social crisis.

Therefore, the Day of Atonement serves as a good reminder to be responsible to ourselves and others, to fight for what's right and fair, to strive for reconciliation, and ask for forgiveness.
The Jewish community of Montenegro is dedicated to preserving the customs and traditions and teaches the followers of Judaism in Montenegro respect, the historical and spiritual heritage of their ancestors. The Government of Montenegro will continue to build its partnership with your community, in a multiethnic and multi-religious society such as Montenegro.

I once again congratulate you on the upcoming holiday and I want you to spend it in good health, peace and togetherness," the Prime Minister's congratulatory message reads.